The name of Dr Robert Vivian Storer is all but forgotten today, but during the 1930s he was very much in the public eye. It could be said indeed that between 1931 and 1942, Storer was notorious, thanks to his advanced views on sexuality, his sexual adventures and the interest of the tabloid press.
Storer, as an early proponent of birth control and family planning, of sex education and a lone voice supporting the rights of homosexuals, is someone who should be remembered. However, his notoriety in the 1930s almost certainly guaranteed that he would be completely forgotten in the years since. Storer operated on the very edge of mainstream society, and often slipped over the edge. He certainly had a reputation throughout most of his working life as a dangerous influence, a crank and a man of shady dealings.
Robert Vivian Storer was born in Adelaide in 1900; attended Adelaide's Prince Alfred College and then the University of Adelaide, and St Bartholomew's Hospital in London, before undertaking postgraduate research in sexually transmitted infections in Vienna in the mid 1920's.
He returned to Adelaide and set up practice as a venerealogist, before moving to Sydney, back to London and eventually to Melbourne.
While in Sydney he published two of the first books on sex and sexual health for the general public in Australia. The first of these, published in 193 1, saw him in court, charged with publishing an obscene book. Storer, however, defended the case and it was found that his book was not obscene. This cleared the way for more open discussions of sex and sex education in Australia.
What upset the authorities most was Storer's frank was of tackling the hither-to taboo topic of homosexuality and bisexuality. This was more than likely due to the fact that Storer, although married with a child, had numerous homosexual affairs and encounters throughout his life. He claimed that most people were essentially bisexual and that homosexuality was a normal part of the human experience. He was the first Australian writer/doctor/educator to reassure parents who suspected their child might be homosexual, that there was nothing wrong with the child and that they were not sick or evil. His basic credo was "What ever you do, as long as you hurt no-one else, is fme".
Storer's courageous stand on such issues eventually led to his being struck from the roll of the British Medical Association. His professional and social reputation was not improved by serving two gaol terms for homosexual offences, the first with an underage youth of 16.
Storer, persevered against such social approbation for a while and opened his own consulting clinic in Melbourne. But years of social censure and attacks in the tabloid press, most notably Melbourne's Truth newspaper, eventually left Storer a broken man. Australia's pioneering sex educator died in a Marysville boarding house of a heart attack at the age of 58, in 1958. He was buried in obscurity.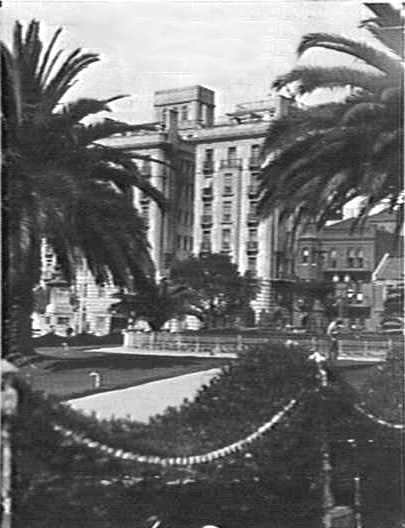 Alcaston building, Spring St., Storer's Melbourne residence