Melbourne's longest lasting gay social group is the Boilers which was founded in 1959 - and is still going strong.
The story begins in the grim days of six o'clock closing for the pubs and the six o'clock swill when drinkers would gather at the pub after work and pour down as much as they could before going home.
Tucked away in the corner of the Royal Arcade Hotel, every Friday night, a small group of camp men would gather to catch up. It was not the best fun that the group could imagine and when one of the number suggested something better, the others jumped at the opportunity. The friends would gather, on the first Friday of the month, in one of their houses. Strict rules applied - BYO, the host provides light snacks, nothing to rowdy and out by 8 pm.
Eventually the rules relaxed a little. The occasional fancy-dress party, Christmas Eve together, a formal dinner once a year.
The decade parties - a tradition of celebrating members birthdays at 30, 40, 50 began. In 1965 a plumber member handy with his hands made an Olympic torch which passed from the previous recipient to the next birthday boy. Eventually decade parties were being held for members entering their 70s, and their 80s.
The name came soon after - from the cruel remark of one young whippersnapper who declared the members no spring chickens but 'a bunch of old boilers'. Defiantly the members took it up and bided their time till the author of this cutting remark came to the age of fifty in his turn. The weekly pub gatherings continued - transferring from place to place, Scotts Hotel, the Menzies, the Windsor ... In the 1980s these seemed less important and slowly died out.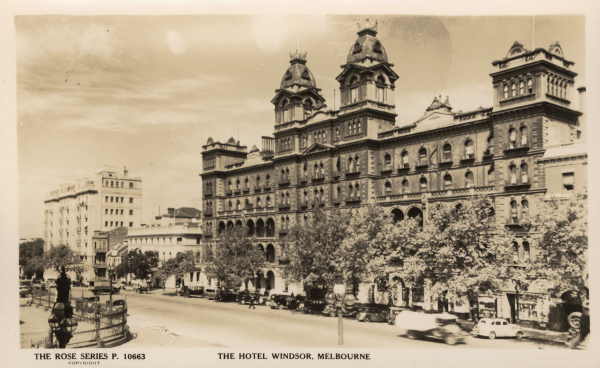 But in the meantime the group had gone from strength to strength and began to take on new activities. The Boilers have been important organisers and supporters of bigger social events for the wider camp scene - the Moomba Weekend and Moomba Queen; the Miss Peninsula Weekend.
Twice the Boilers won first prize at Melbourne's premier social event - the great and glamorous Arts Balls - at which groups of friends would vie to outdo all other fancy-dress contingents. Kind of like the Mardi Gras parade of its day. Once they went as Burmese Dancers; once as Punch and Judy Puppets. Most satisfyingly, in winning first prize, the Boilers outdid even the great Myers, regular winners under the imperious art direction of Freddie Asmussen.
There was a level of social responsibility developing too - perhaps as women started to be invited along. The group adopted the Guide Dogs as it charity of choice and organised trash and treasure stalls, and raffles and the occasional fund raising dinner to raise money.